Your browser is unable to display the menu. It has been converted to a table at the bottom of this page.
To securely forward X11 sessions from a SSH server to your PC, simply click the "Secure X11 Terminal" button after logging in to the server. This will create a Secure Command Prompt session which is X11 enabled. All X11 traffic for X based applications launched from this session will be encrypted. Please note that availability of this feature depends both on X11 forwarding support on the Secure Shell server as well as the presence of an X11 display server on your PC.

You might also have to adjust the X11 display location parameter under Advanced Session Properties to reflect the settings of your X11 display server.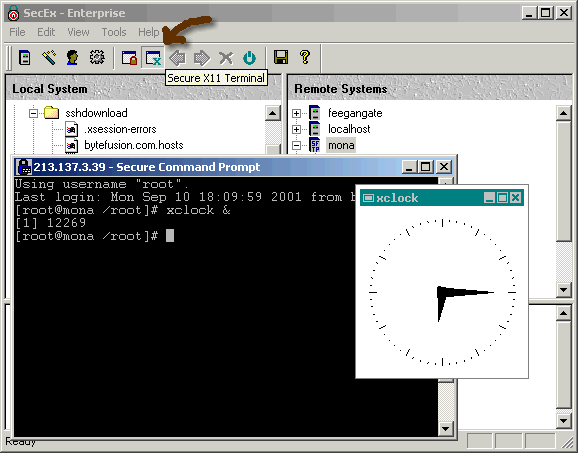 ---