Your browser is unable to display the menu. It has been converted to a table at the bottom of this page.
Folder bookmarks are similar to shortcuts on your desktop or bookmarks in your favorite web browser. If you frequently access files in a particular folder on a Secure Shell server, you might wish to bookmark that folder for easy access. To bookmark a folder, simply right-click on the folder with your mouse and select "Add to bookmarks" as shown below.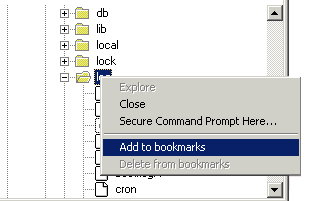 This will add the folder to the bookmarks node for the SSH server you are logged into. You can navigate, copy to, and copy from bookmarked folders in the same manner as when working with ordinary folders.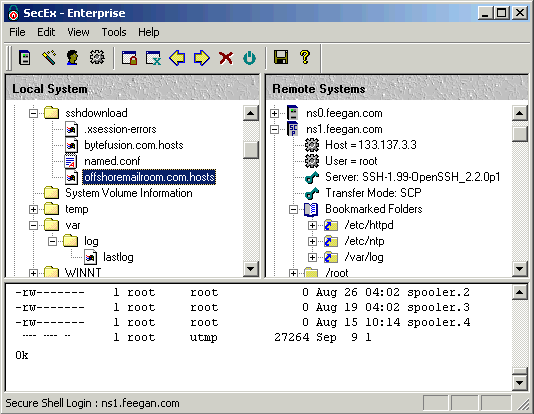 ---