Your browser is unable to display the menu. It has been converted to a table at the bottom of this page.
The Enhanced North American Benchmark LExicon (ENABLE) is a word list of the English language containing over 172,000 entries, originally conceived as an authoritative reference guide for Scrabble (TM) players.

See Selecting a word list on how Domain Miner uses word lists to find available domain names. Also see marketing word list .

Scrabble is a trademark of Milton Bradley. ENABLE is the work of Alan Beale and M. Cooper and is in the Public Domain. ENABLE is not a trademark.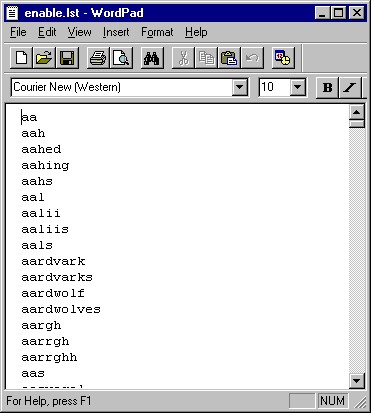 ---