Free email encryption for Windows
To modify an existing Pegasus mail account for use with SecExMail, please follow the steps detailed below.
Open Pegasus Mail and select Tools > Internet Options >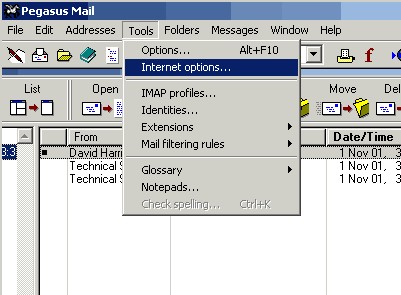 A pop-up menu will appear Select the Receiving (POP3) Tab and in the POP3 host box type 127.0.0.1.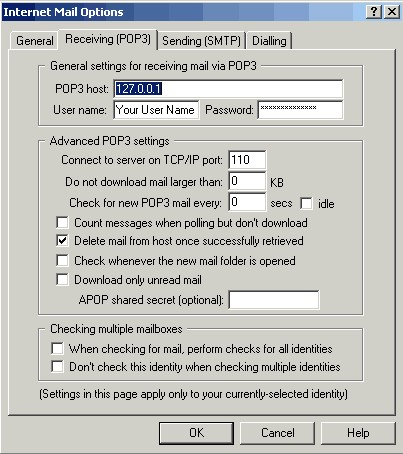 Then select the Sending (SMTP) Tab and in the SMTP host box type 127.0.0.1 and check the box alongside Login using my POP3 settings for user name and password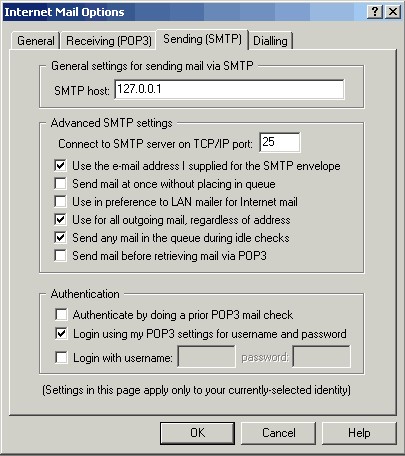 Finally, enter your internet service providers (ISP) mail server details on the Mail Server tab - see "Configuring your mail server".
---